The Good We Do
At Wesley Methodist Primary we embrace the words of John Wesley's rule for Christian living:
"Do all the good you can,
By all the means you can,
In all the ways you can,
In all the places you can,
At all the times you can,
To all the people you can,
As long as ever you can."
Through our school vision, our children are encouraged to shine like stars by doing good. This involves not only making good choices, but also doing good deeds and demonstrating how our actions can be used for good locally, nationally and world-wide. Through the good we do in our local community and the charity work we do, our children develop an understanding of the importance of putting another before ourselves, leading them on a journey of courageous advocacy.
Children in Need 2022
Each year, it is a joy to see the ocean of yellow and spots across our school hall as we come together to celebrate Children in Need. Children in Need exists to change the lives of disadvantaged children and young people across the UK. As a Methodist school, we aim to do all we can to impact the lives of others and believe that improving the lives of those children most at need across our country is a vital cause. This year our SENDCO, Mrs Rohman, invited families to stay after assembly and enjoy a coffee, cake and catch up. We also held a very successful cake sale after school and managed to raise an incredible £331.50 for the charity. Well done Wesley!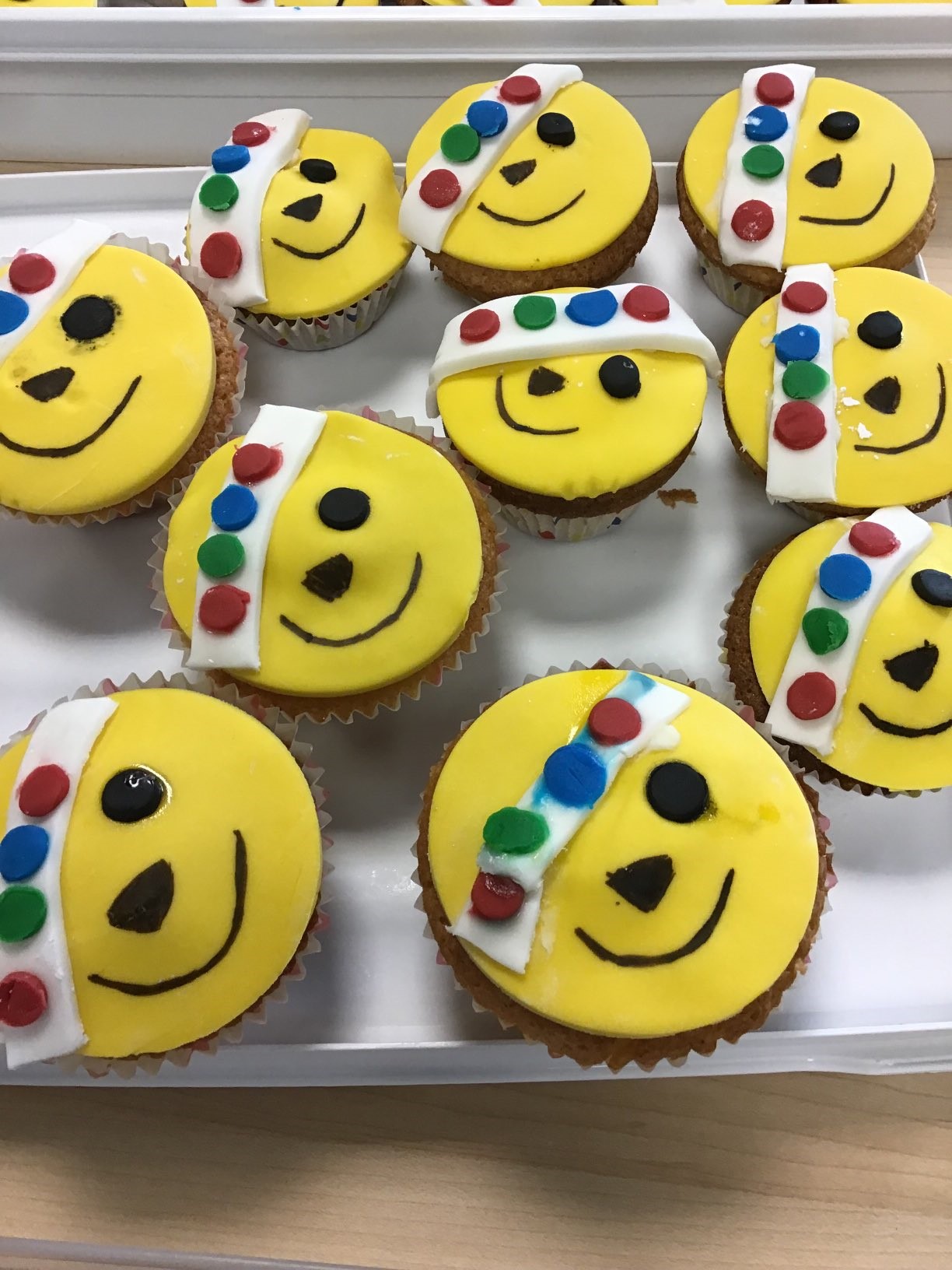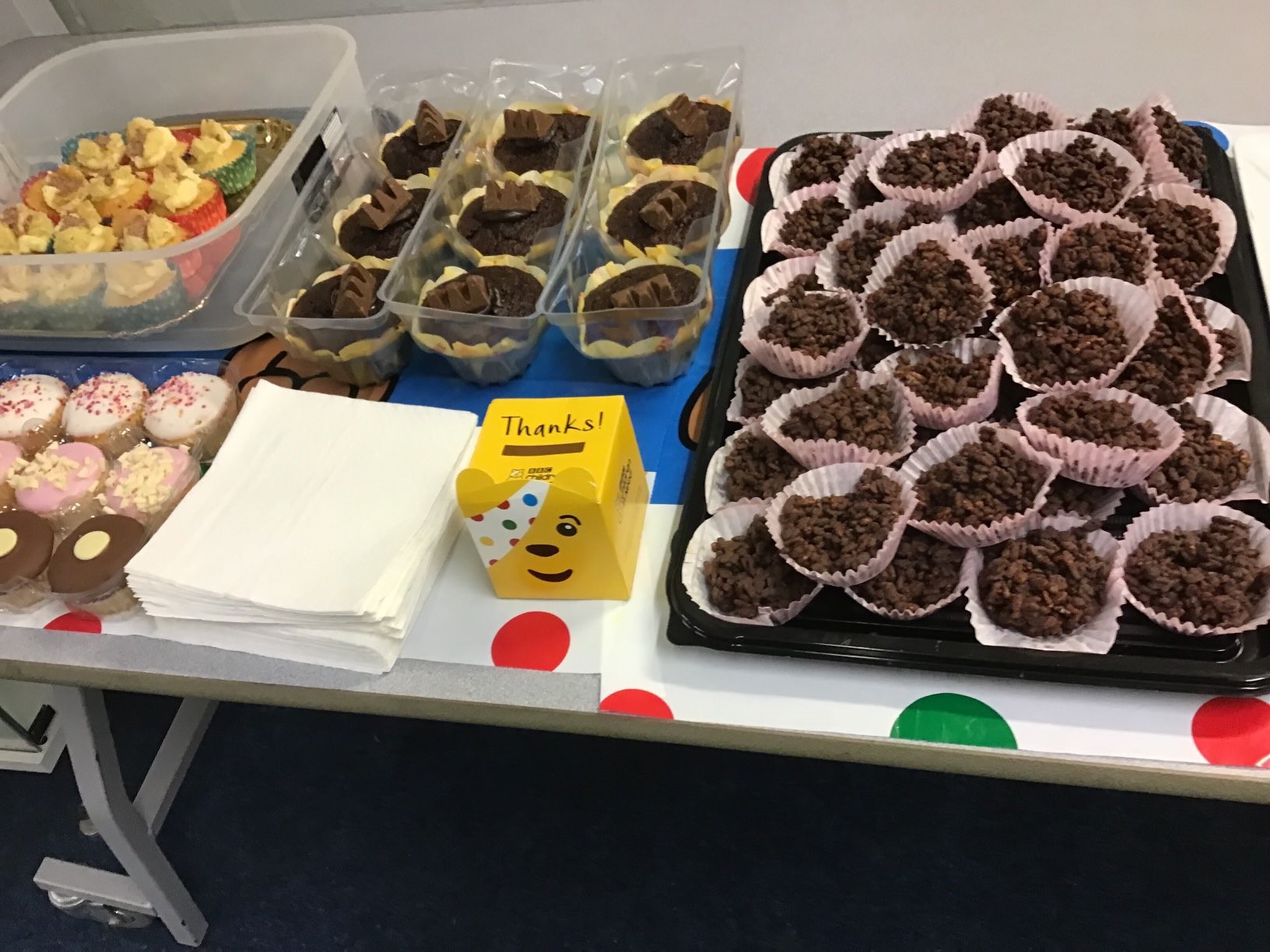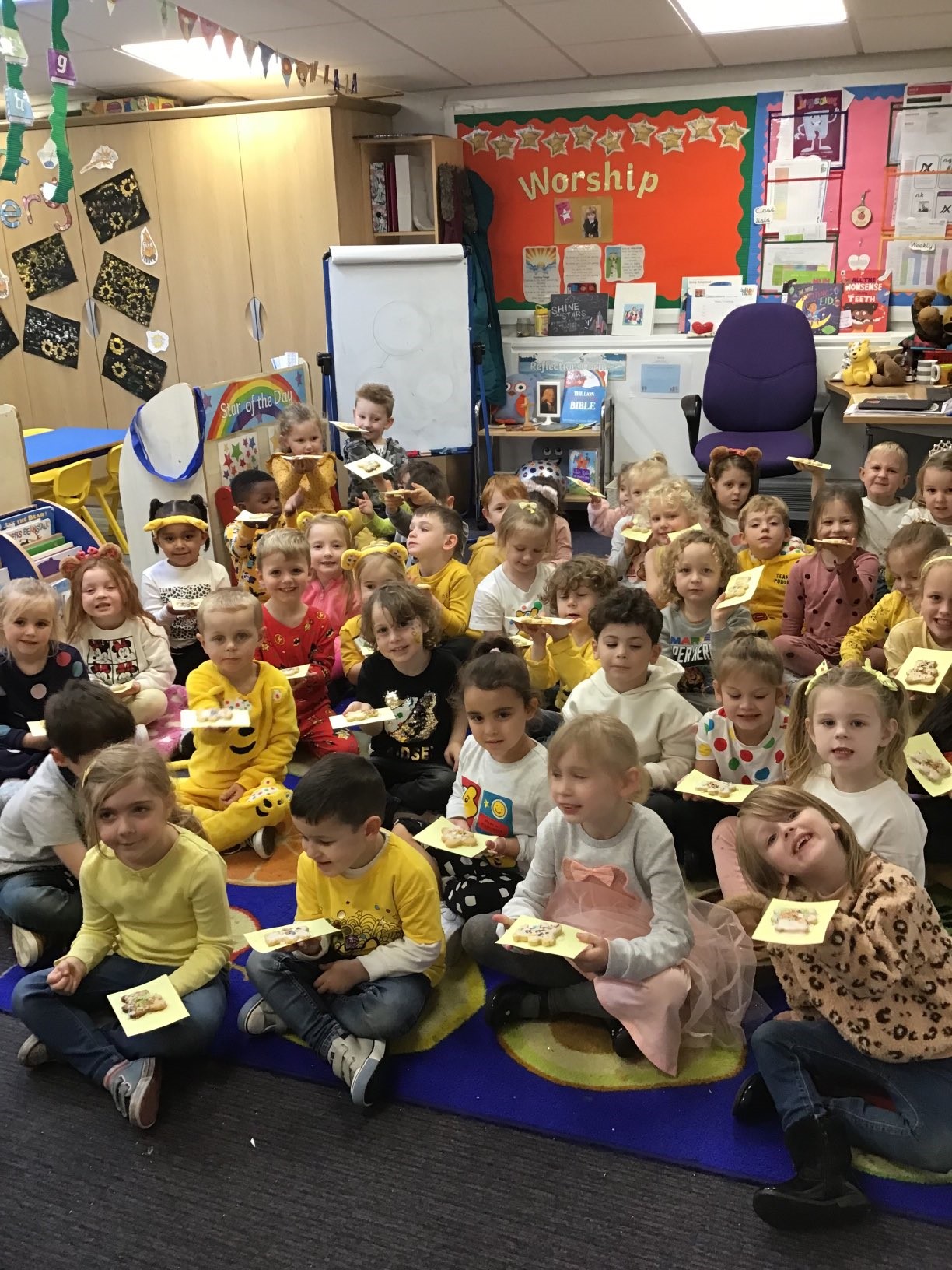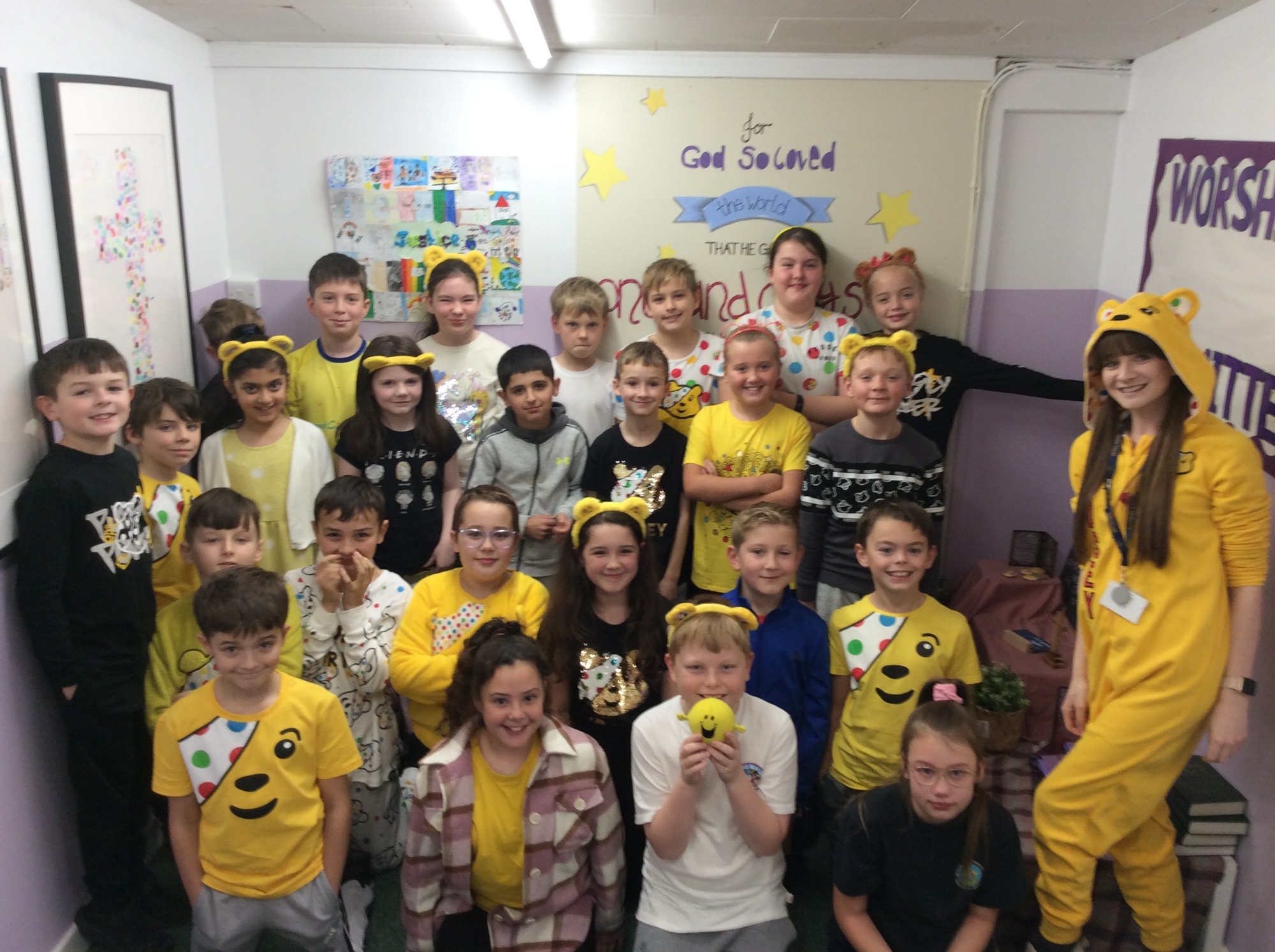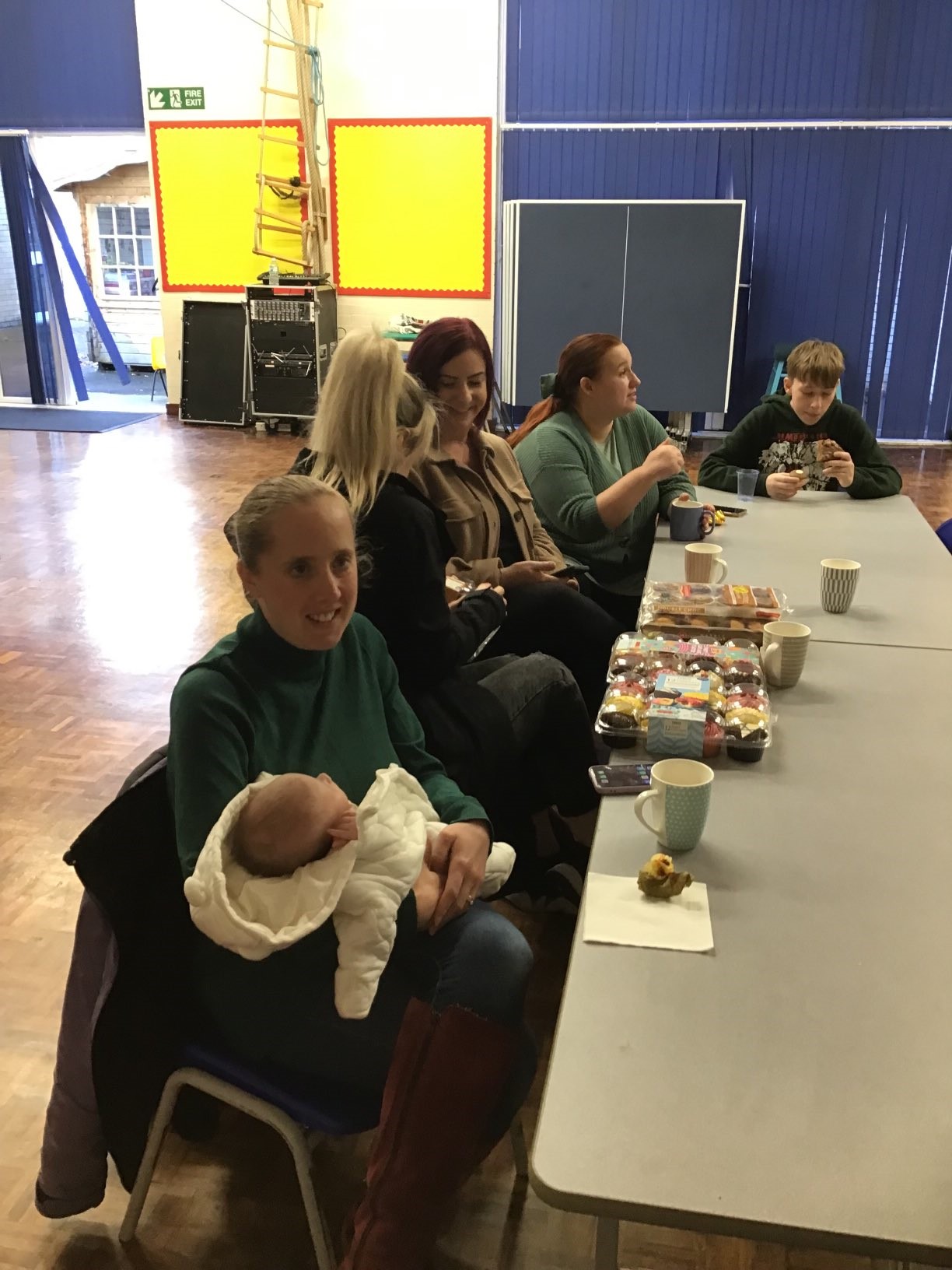 Making Donations to Our Local Foodbank
Year 6 Pankhurst hosted a beautiful Harvest assembly this year and delivered all of the food donations from our Wesley families to the local foodbank.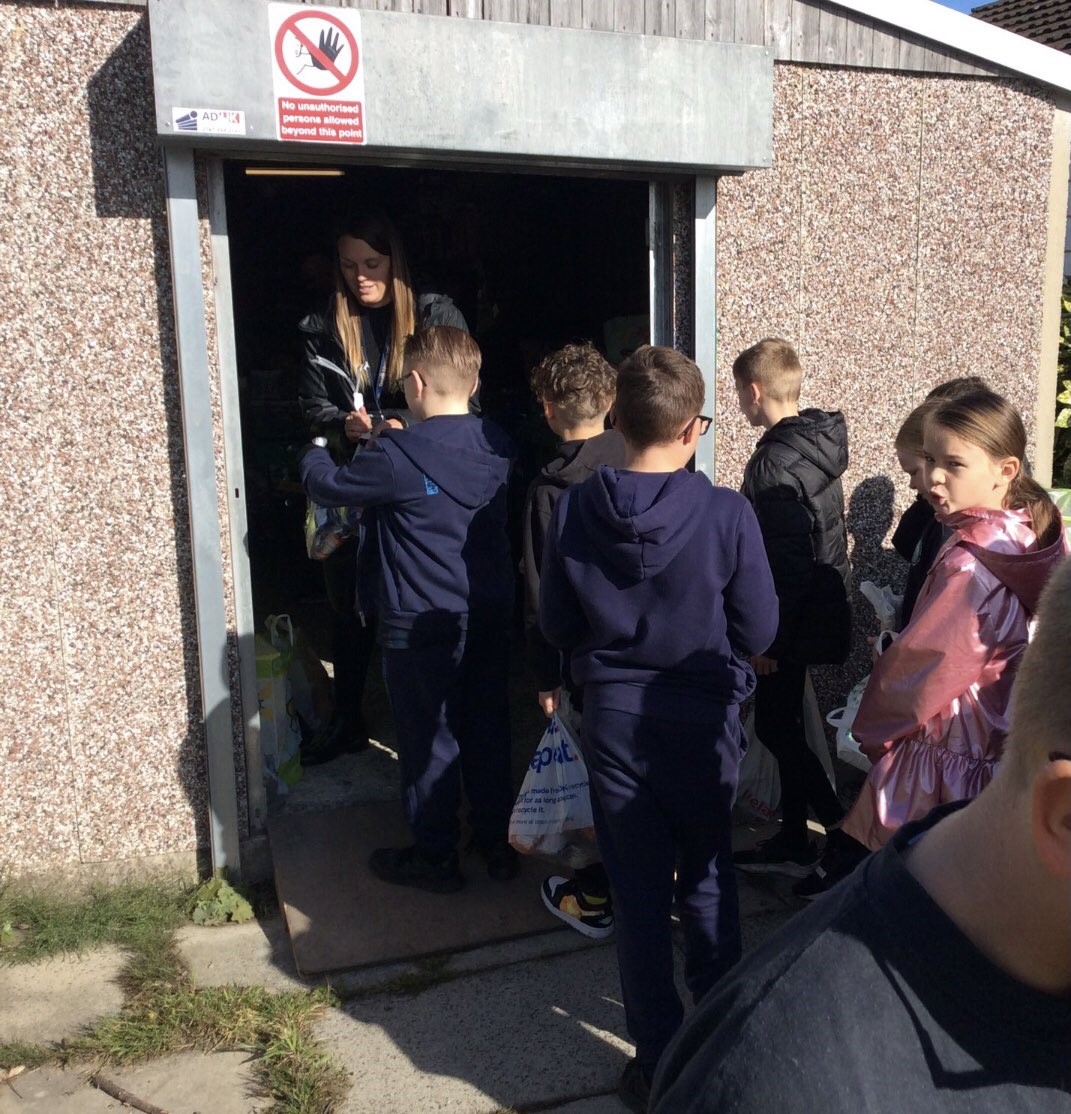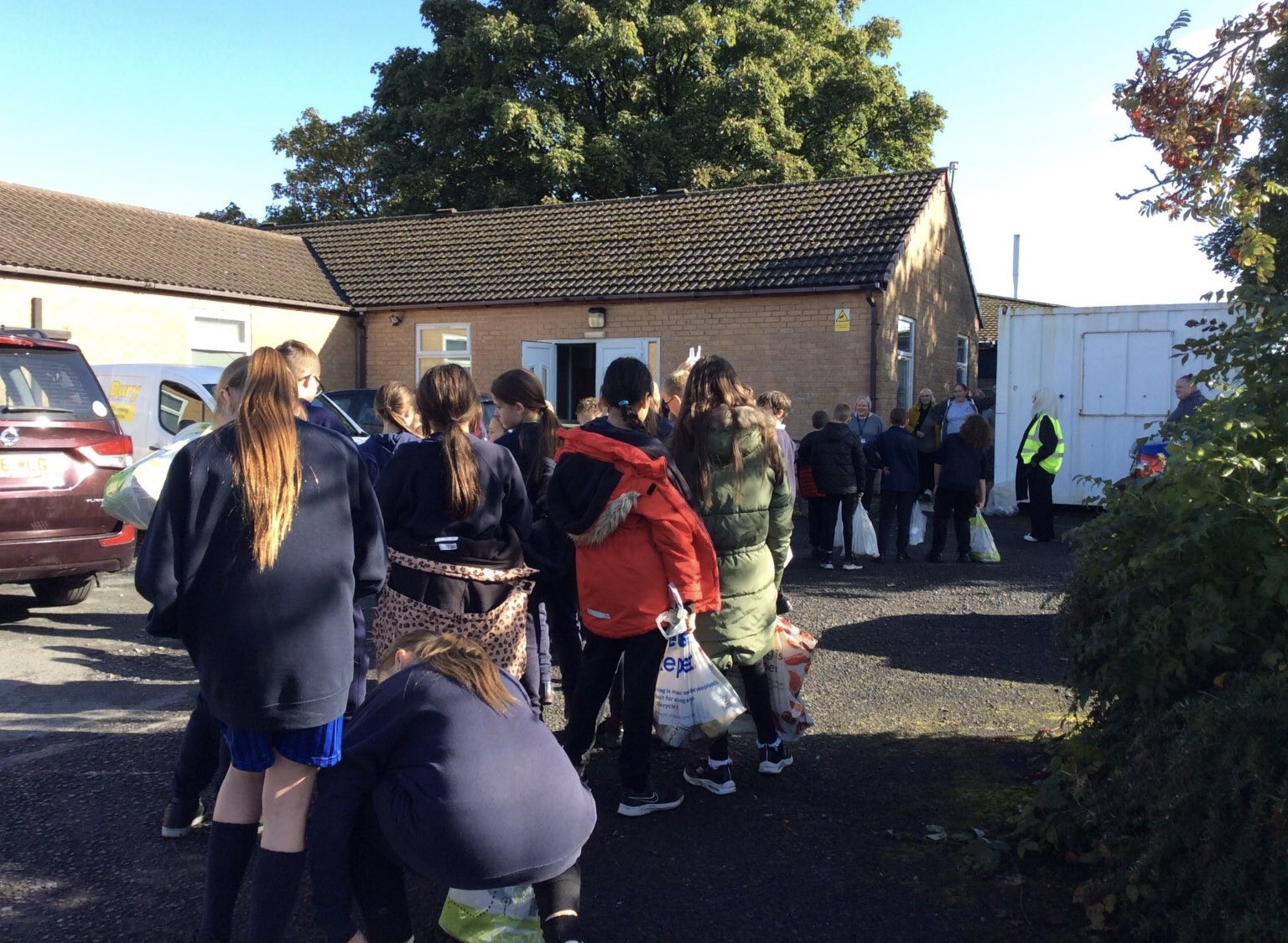 The Big Wesley Clean Up
Each term we hold our 'Big Wesley Clean Up' community litter pick. It is fantastic to see all of our staff, children and families come together to take care of our local area.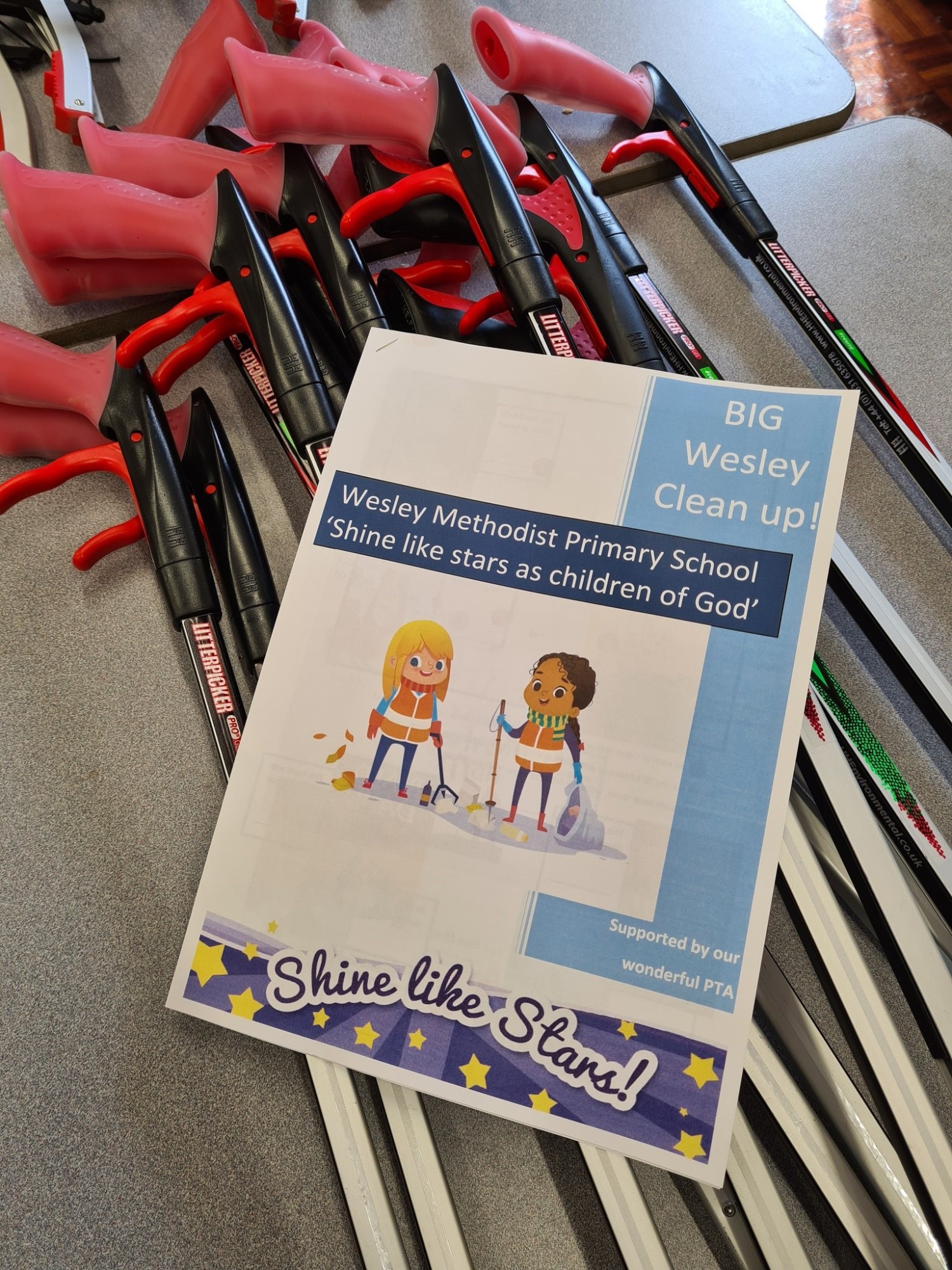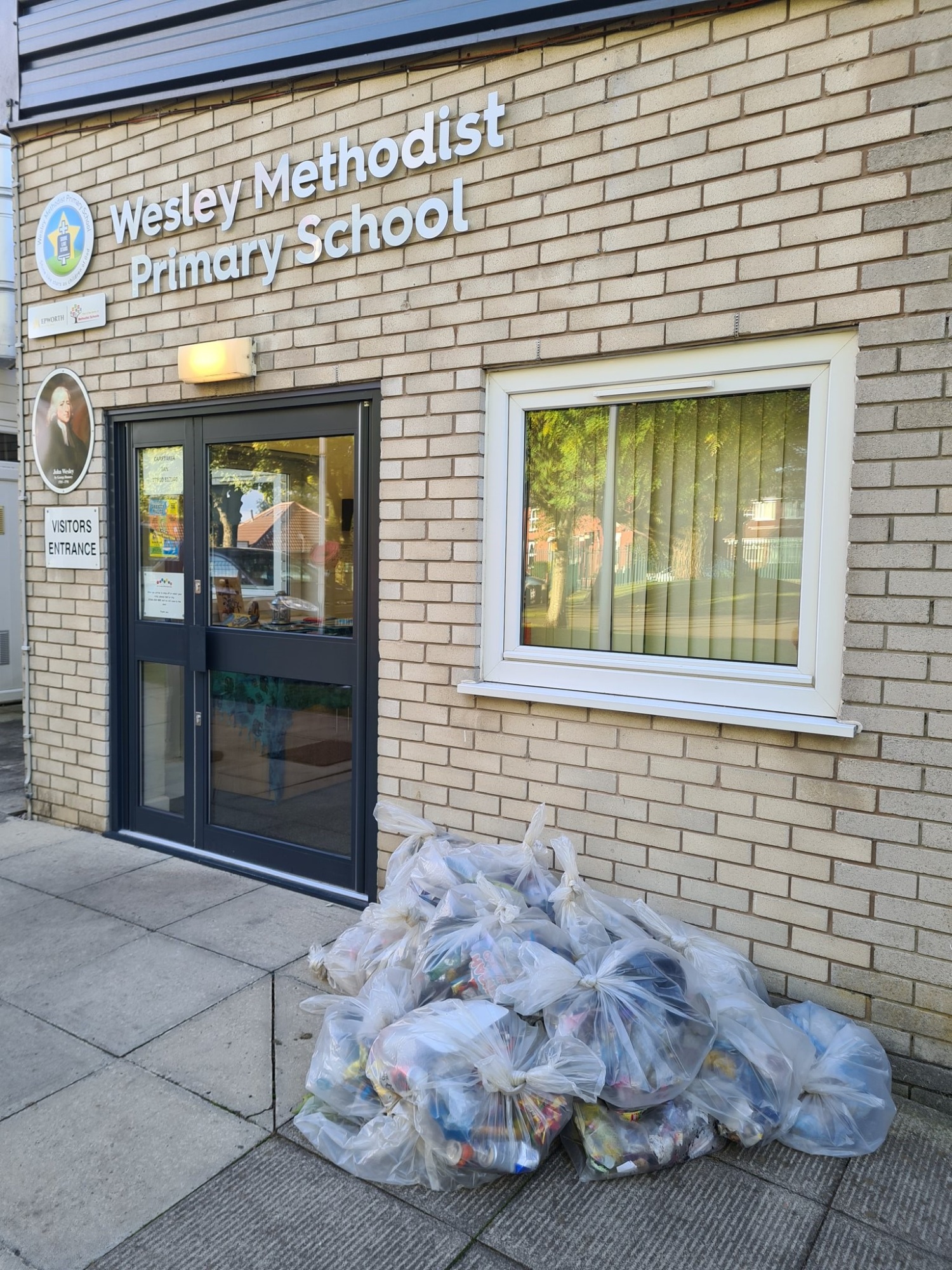 Candlelight Vigil in Memory of Queen Elizabeth II
The staff and children were terribly saddened to hear of the death of Queen Elizabeth II - Britain's longest-reigning monarch. In honour of her 70 years of exemplary duty and service, each year group created a beautiful memorial wreath with their prayers and thoughts. These were displayed at the candlelight vigil held in our school hall for children, parents/carers and members of the local community to light a candle, say a prayer and write a message in our memorial book.