Our Church
Wesley Methodist Church was built in 1900, when it was called St Paul's, and was next to St Paul's Methodist Primary School on its previous site on Alma Street. The original church had a spire which was a local landmark, as it was visible from a long way away down Ainsworth Road. Photo 905. In the 1960s the church and school changed their names to Wesley, as St Paul's joined with some smaller Methodist churches in Radcliffe when these closed. The school moved to its current site in the 1970s, but the links with the church remained, and at the end of every term all the children would come into the old church for a service (the old church was much bigger).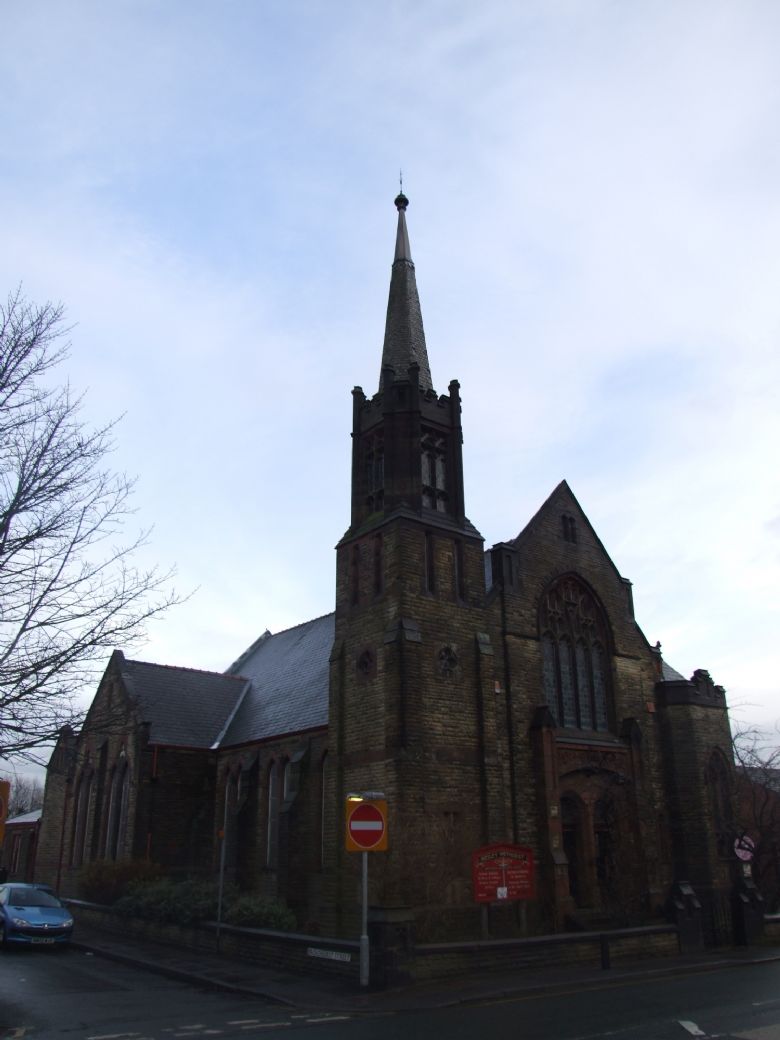 The old church building had got into poor condition, and was demolished in 2013, with the former Sunday school building becoming the new church. The lounge at the back of the old church was kept for the Sunday school (now called Junior Church). This is also the building in which our Scout group (7/17th Radcliffe) now meet (they are about to start up again having been on Zoom during Covid), with Scouts on Wednesdays, and now both Beavers and Cubs on Fridays, starting on the 8th and 10th of September respectively. Boys and girls from all three sections normally attend one all-age parade service per month in church (these should start again this autumn).
During Covid, the church was closed for a long time, and opened again in May 2021, but with restrictions (hand sanitiser, socially distant seating, wearing of masks and no singing indoors until August 2021). While we were not able to meet in person, we met over Zoom for prayer, Bible study, Junior Church and other church meetings, and provided printed services for church members, including a Bible Book Club to encourage people to read and engage with the Bible.
Prior to Covid, we had invited children and parents from the school to special services, which we will begin to do again as restrictions ease (we have been rather cautious with this as some of our older members are medically vulnerable). We are also planning to work with Mr Jones and the school to facilitate greater use of the building by the school, and are looking forward to continuing to strengthen links between school and church.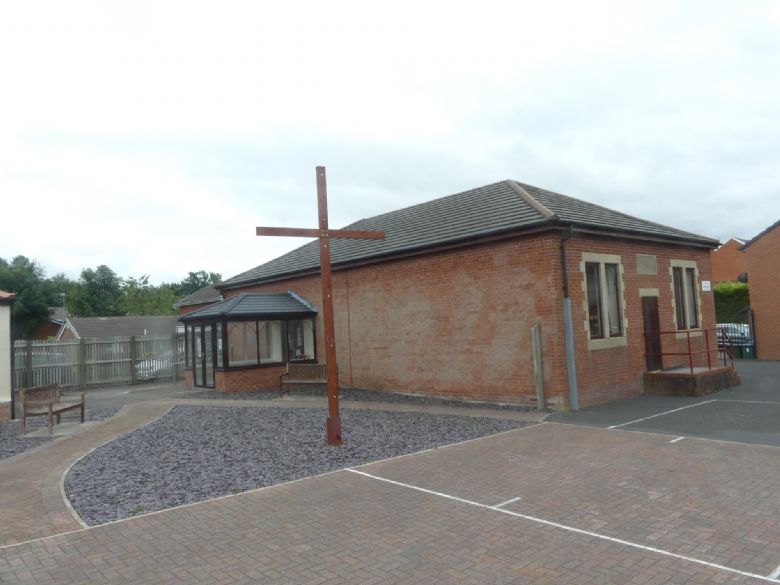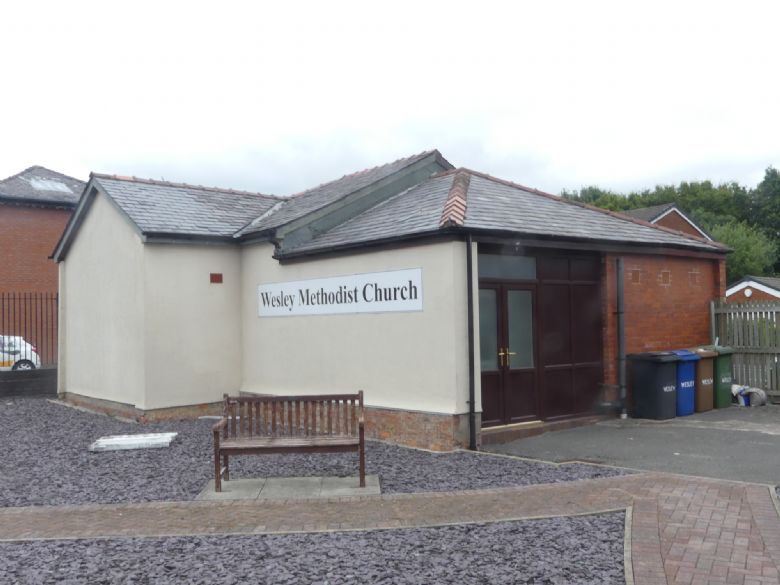 Most of you know me, as I have been the church minister, a governor and leading assemblies (plus occasional curricular input) for nine years. Some of you will also have met my wife Linda, who is currently also a Foundation Governor, and some may have met other church members through involvement at fayres, reading stories during Bible Week, and assisting with the School Readiness programme. We hope that this fruitful partnership will continue to develop.
Another link I am seeking to strengthen is prayer support. Though we do pray for the school daily in general terms, we have all been through a challenging period of time over the last eighteen months, and some families may wish to have more specific prayer support. Prior to Covid we had prayer boxes in school, so that if children had concerns, they could post them in the box and I would pray for them. I would also like to offer this facility to parents, though obviously safeguards need to be in place. The children's prayer boxes were marked 'public' (which they didn't mind being read out in assembly) and 'private' (which I would pray for by myself). I suggest three boxes, 'church' (concerns which people would be happy to be prayed for publicly during a church service), 'prayer meeting' (concerns which people would be happy for four or five people to pray for confidentially in the church prayer meeting) and 'private' (which I would pray for by myself, and not inform anyone else unless legally obliged to do so for safeguarding reasons). Alternatively, if you would like prayer for a specific pastoral issue, please inform Miss Wood if you are happy for her to refer it to me for private prayer. I would also be happy for people to post suggestions in the latter box if parents are aware of ways in which the church (which has limited resources) may be able to support the wider community. I have also spoken with Mr Jones about a greater exchange of information between school and church.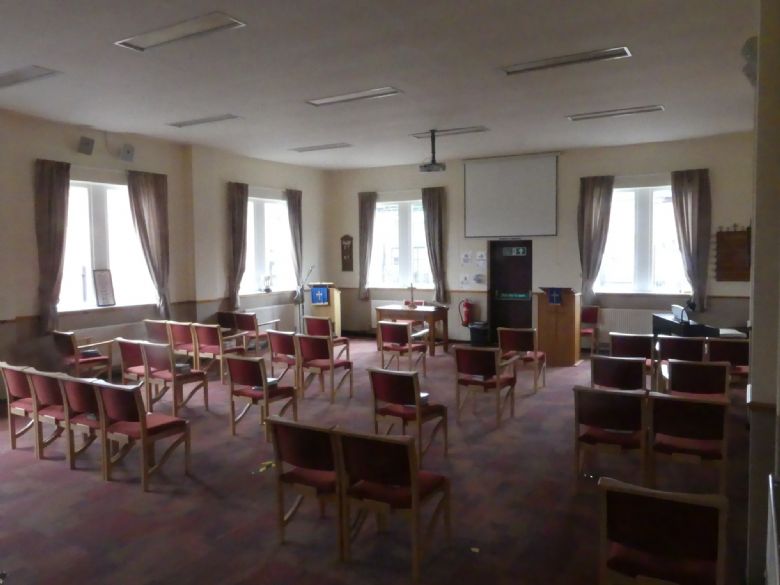 Our services start at 10:30 am (we are not currently having evening services), and we aim to further reduce Covid restrictions from our Harvest service on September 26th, while still seeking to provide a safe space for the vulnerable. The Harvest produce usually goes to Porch Boxes, which we support throughout the year. Though I am not always there (I have two other churches), we are always pleased to welcome people to our church.
Rev Chris