Lunches
At Wesley we accommodate both children who wish to have school dinners and those who choose to bring sandwiches.
Our school dinners are provided by Dolce, who are a family run schools catering provider with a passion for delivering good healthy food with the best customer care. They offer exciting new menus each term which are cooked fresh from raw ingredients and allow parents and pupils to pre-order from home, on the move or in the classroom.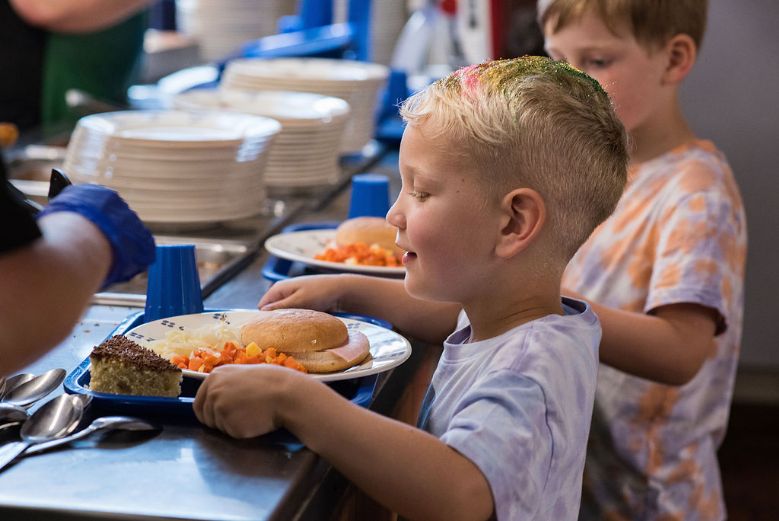 We want you to know everything there is to know about our menus and provide an online ordering system so that you can choose at home with your child or on the way to school via your phone. You will have access to all our recipes, ingredients listings, nutritional breakdown, allergen and dietary information and even a diabetic feature showing the carb count of each dish at a glance.
All Infant children are currently entitled to free school meals as part of the Universal School Meals which started in September 2014. The cost of dinners for children in Years 3-6 is currently £2.30 per day (£11.50 per week)?
Vegetarian options are always available and special dietary requirements can be catered for.
Free School Meals
Your child may be entitled to receive free school meals if you are entitled to receive one of the following:
Income Support
Income-based Jobseeker's Allowance
Income-related Employment and Support Allowance
Support under Part VI of the Immigration and Asylum Act 1999
The Guarantee element of State Pension Credit
Child Tax Credit, provided they are not entitled to Working Tax Credit and have an annual income that does not exceed £16,190
For more information click the link to the Government website: Apply for Free School Meals