Year 4
Hello and welcome to Year 4H!
Welcome back! I am looking forward to working with you this year.
PE.
The PE coach will be working with 4H every Monday morning. The children must come into school in their PE kit and remain in it all day. The children can also come into school in trainers each Thursday for their teacher-led PE session.
Reading.
It is important that the children read as frequently as possible. We expect each child at least three times per week at home. When you read with your child, please ask questions about the text to check and encourage understanding. The children have their Bug Club log ins at the back of their reading diaries.
Library
**To be updated**
Times Tables
It is now compulsory for all Year 4s to complete a times tables check towards the end of Year 4. Fluency in times tables helps in many areas of mathematics. We will be doing lots of practice in class through songs, games and short quizzes. The children have their Times Tables Rockstar logins at the back of their reading diaries.
Prodigy
Prodigy is a fantastic games-based maths website. Logins are stuck in the back of the children's reading diaries.
Spellings
I will put spellings onto ClassDojo every Friday. We will be learning the spelling rules in class and practising them frequently. The children's Spelling Frame logins are stuck at the back of their reading diaries.
History/Geography
We alternate between History and Geography each half term. Our first History topic is Ancient China!
Class Dojo
Class Dojo will be used frequently to share fantastic work, achievements and updates. If you have any questions, feel free to message me.
Thank you very much for your continued support,
Miss Harris.
Miss Harris' email address - lharris@wesleymps.com
Staff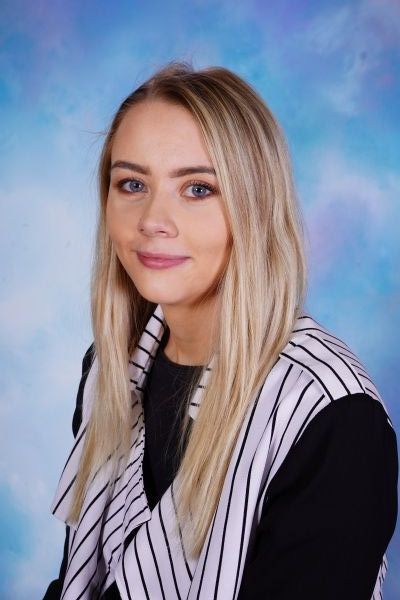 Miss Harris - Year 4 Teacher
Mrs Murray - Teaching Assistant