Year 3
Dear Parent / Carer,

Hello and welcome to Class 3CW. We are looking forward to working together to ensure your child is happy and able to make the best possible progress in Y3 at Wesley.

We firmly believe that 'Learning to Read leads to Reading to learn' and improving a pupil's reading fluency is the key to all future learning. It also opens up a world of enjoyment- children's books have never been better. With this in mind, homework will be to read three times or more. We hope that by limiting other English homework, you will be able to find the time to sit and listen to your child read.

Pupils' spelling knowledge is individual and as such spelling lists will be different for each pupil. There will be no formal weekly spelling test.

PE is on Monday and Thursday. Please ensure long hair is tied back for school.
Kindest regards,
Mr. P. Wood and Mrs. M. Clowes
MONDAY

9:10 – 10.00

PE with Coach

10.00 – 10:35

PSHE

10:35-10:50

Break

10:50 – 12.15

Maths

12.15 - 1.15

Lunch

1:15 - 1.35

Story

1:35 – 2.35

English

2.35 - 3.30

Science

TUESDAY

9.00 - 9.30 Guided Reading

9.30 - 10.35 English

Break

Maths

Lunch

Story

Art and Design Technology

Science

WEDNESDAY

9.00 - 9.30 Guided Reading

English

Break

Maths

Lunch

Story

History

RE

THURSDAY

9.00 - 9.30 Guided Reading

English

Break

Maths

Lunch

Story

PE

Computing PSHE Music

FRIDAY

9.00 - 9.30 Guided Reading

English

BREAK

Maths

Lunch

Story

French

Golden Time
Staff
Mr Wood - Y3/4 Teacher (Deputy Head) - Monday & Tuesday
Mrs Clowes - Y3/4 Class Teacher - Wed, Thurs & Friday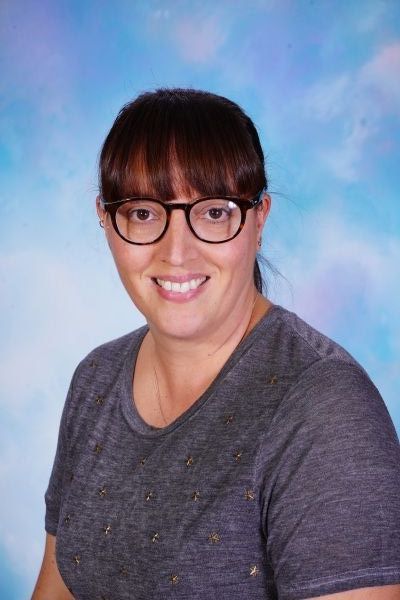 Mrs Seal - Teaching Assistant/Forest School Leader